Parallel Utopia
Creation/mediation I Espacios Revelados Lima
Nov. 2021 — Feb. 2022
Parallel Utopia
is a project about art and radical pedagogy developed in collaboration with local communities in the city of Lima. The project invited a group of
students of fine arts and theatre
to live for 4 months in an old abandoned patrimonial building with the aim of promoting a collective recovery process of the
Colegio Real of the UNMSM
.
The development of an
Utopian Studies Programme
is the excipient to produce a process of re-appropriation where reality and fiction, memory and imagination, desires and needs concur in the creation of a new collective character: a
commune of students
that takes the premises of the Royal College as its headquarters, and the district of Barrios Altos as its theatre of operations. Therefore,
Parallel Utopian
is a creative dispositive that revels the history and speculate about the future of the Royal College, a run-down colonial building from sixtieth century.
November 2021.
The creation of a self-managed cultural centre is the formula chosen to materialise a series of artistic actions -
exhibitions, performances, installations and cultural activities
- that re-signify and recover the Royal College for the community of Barrios Altos.
Through research, artistic interventions and community encounters,
Parallel Utopia
invites us to think about the past and the future of the
Royal College of the UNMSM
, connecting its history with the memories, dreams and needs of the local communities. While revealing the traces of history, the project invites the audience to project images of the future through the possibility of
co-inhabiting abandoned spaces
.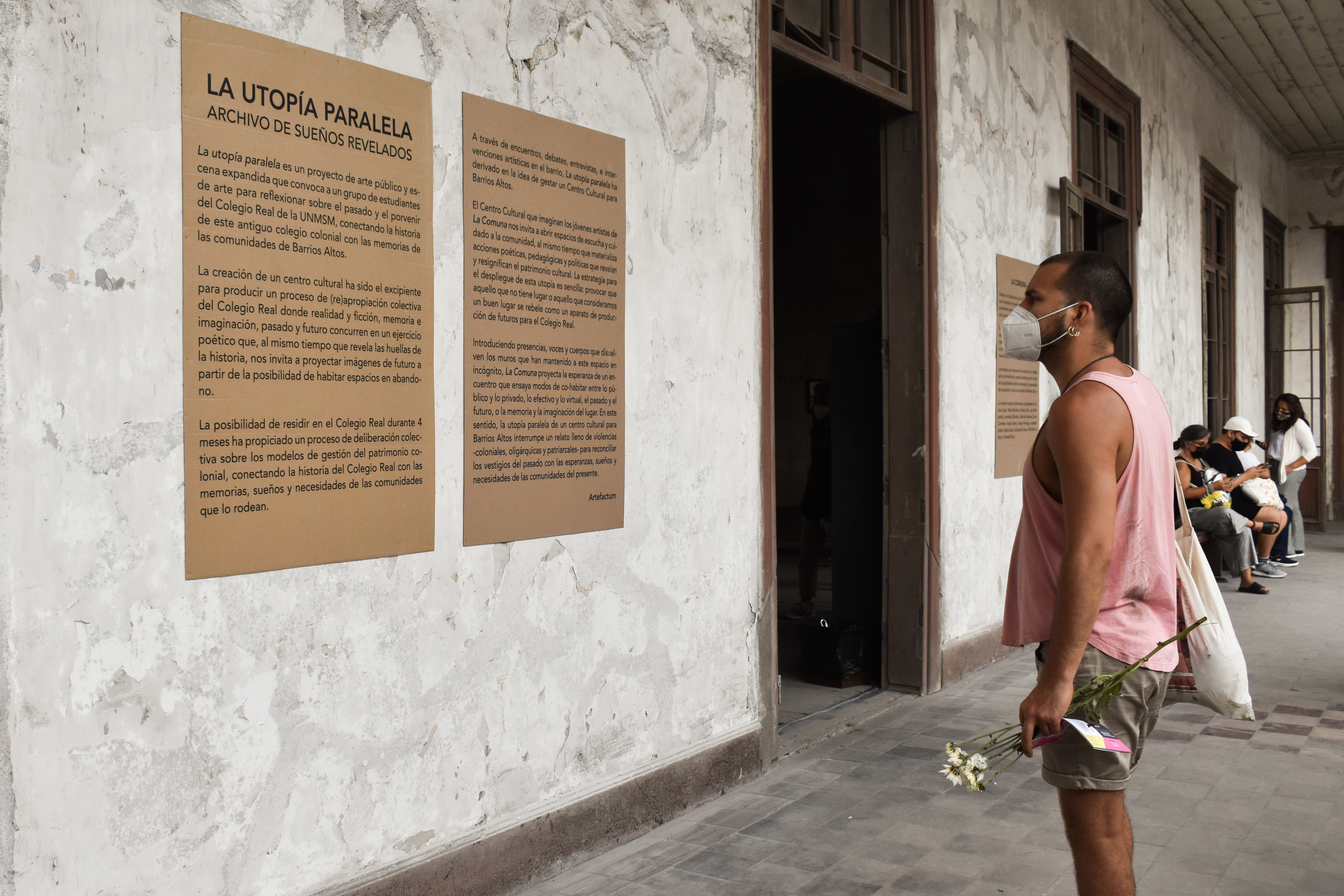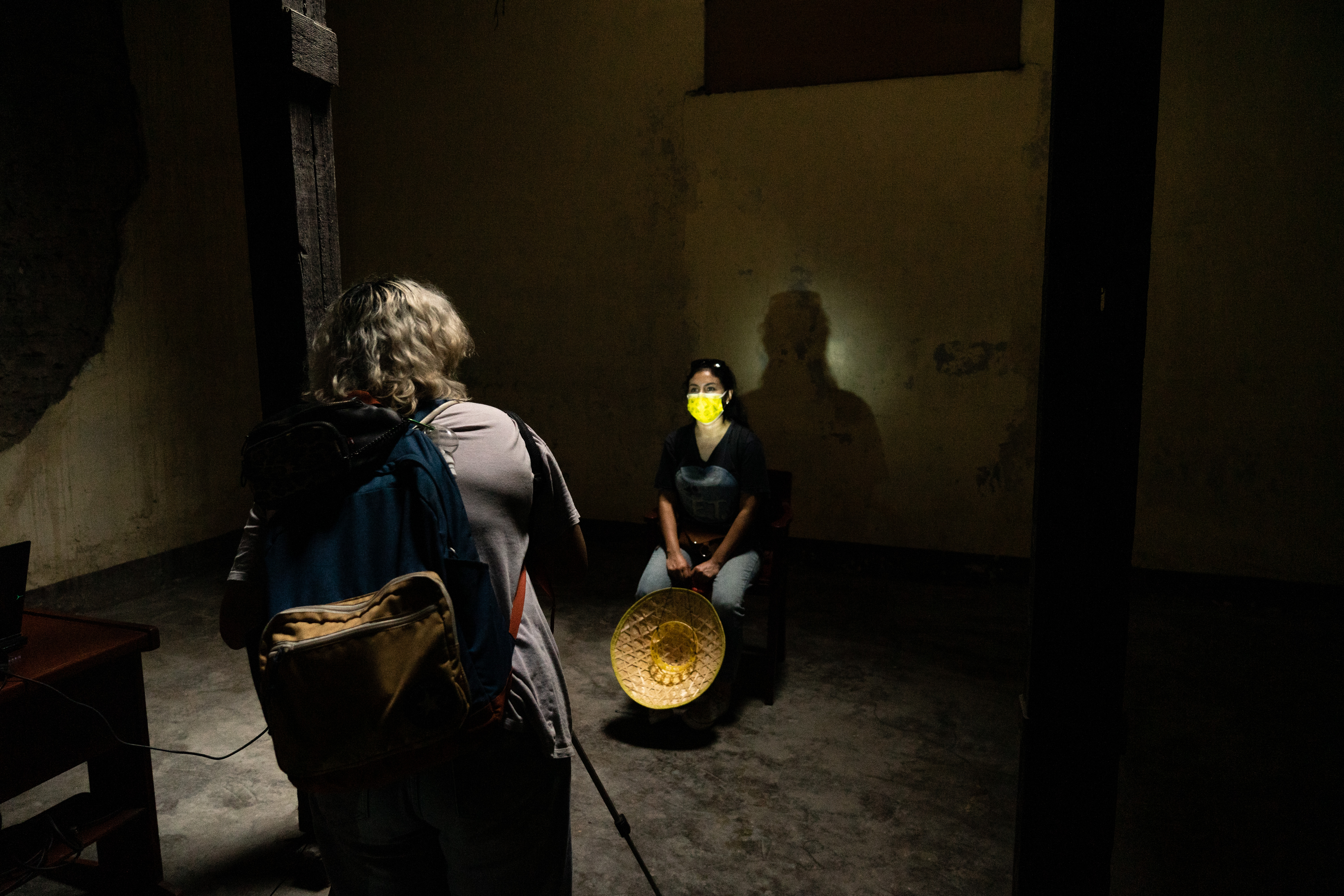 Exhibition. February 2022.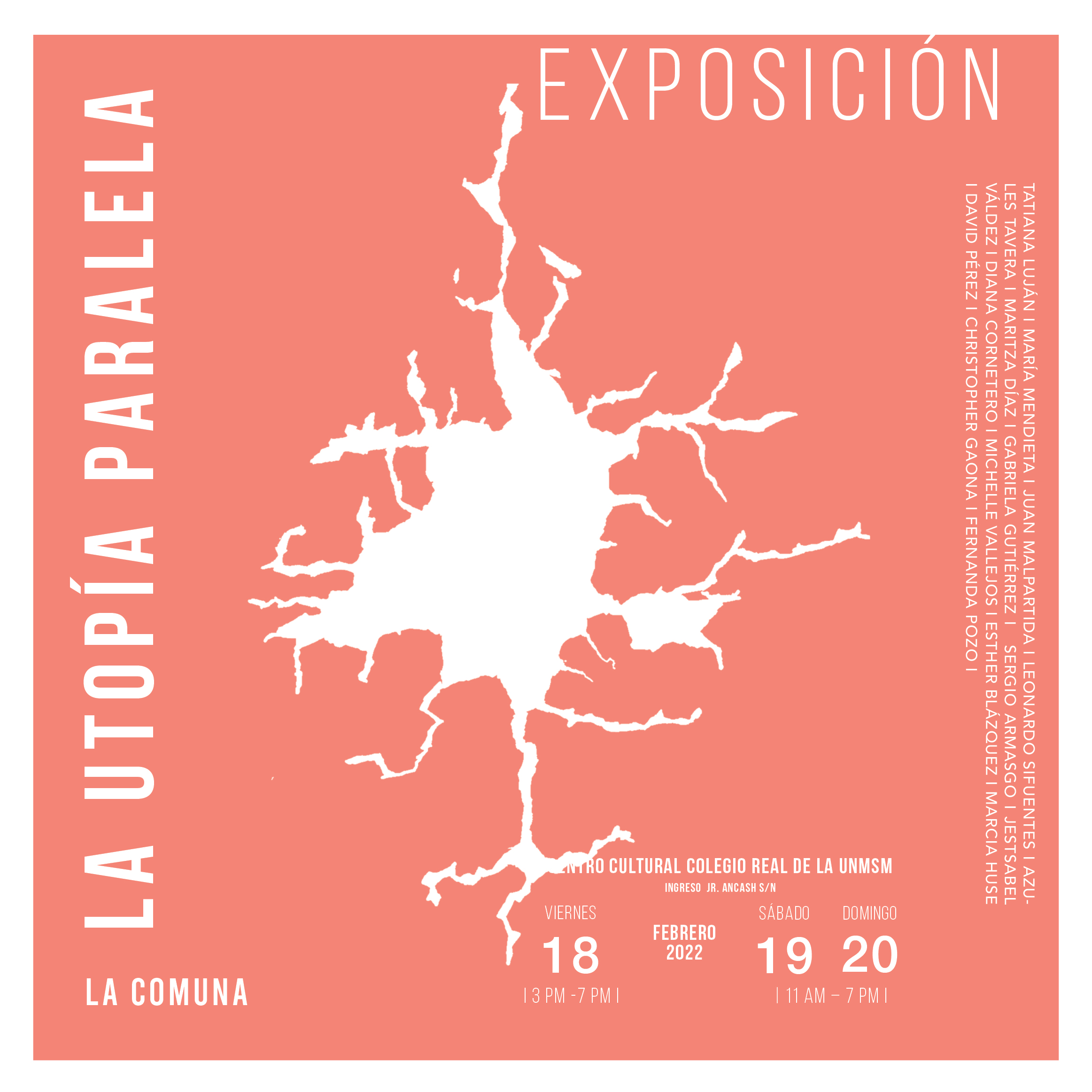 Cultural activities. February 2022.